February 2, 2023 at 12:14 pm
#248869
jmc
Topics started: 15
Total posts: 106
Thanks, Blair and Scot! Your suggestions already have my head buzzing with simple fixes or proxies.
Here is what I found when I counted by four conditions: both +; both -; +e but -a; -e but +a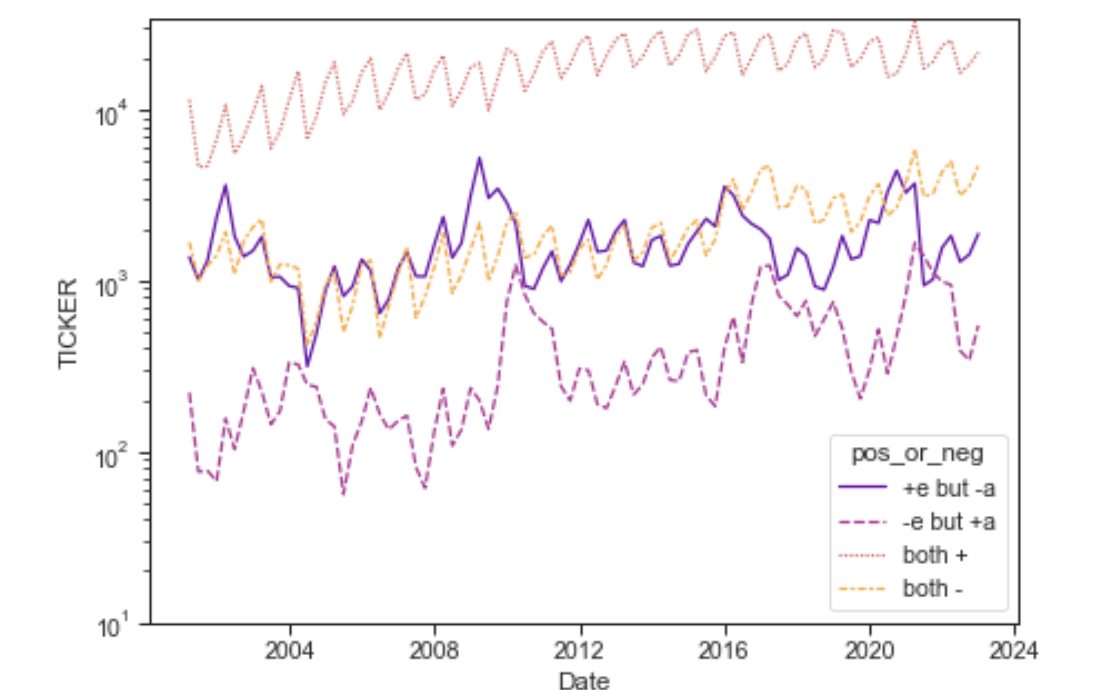 The stable majority of data in the dataset have positive estimates and positive actual values. Thousands and hundreds of data per quarter have other states.
I am glad I posted my early research because the condition of negative estimates and negative actual values is an easy fix. I'm going to create a script that will multiply a (-/-) condition by -1, inverting its measure hype and making it consistent with the directional meaning of the BN definition. Below are two series. The purple is (+/+) and the orange is (-/-), with its y-axis inverted.