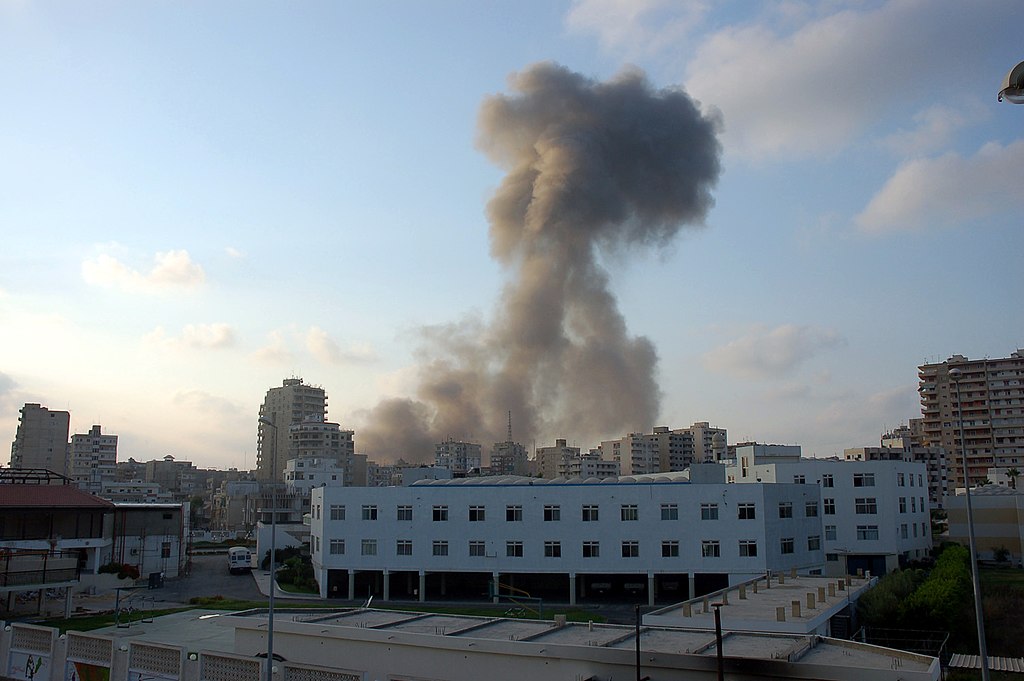 Guillem, 'Análisis de conflictos y Relaciones Internacionales, una elaboración teórica de Sociología del Poder. Causas de la Guerra del Líbano de 2006'
October 1, 2018
Abstract
SPANISH
Si observamos la literatura sobre la Guerra del Líbano del 2006, llama la atención la ausencia de un marco teórico claro en la mayoría de los análisis. Igualmente se perciben notables discrepancias en algo tan básico como las causas de la guerra y encontramos destacadas diferencias en la explicación de la conducta de los principales actores en conflicto. Probablemente, una de las causas de la ausencia de metodología o de marco teórico en los análisis de la guerra se halla en la dificultad de encontrar modelos teóricos adecuados para tal fin. El peso de distintas entidades subestatales (como el propio Hezbolá) y la complejidad de los sistemas sociopolíticos libanés e israelí, así como el fuerte impacto de las dinámicas que produce dicha complejidad en las decisiones de las élites políticas, desborda cualquier propuesta teórica de Relaciones Internacionales. En realidad nos encontramos frente a un remarcable problema a nivel teórico. Parece evidente que el objeto de estudio (una guerra que incumbe al menos a dos Estados) corresponde a la disciplina de las Relaciones Internacionales. Sin embargo, esta disciplina carece de herramientas operativas para el análisis en profundidad de sistemas de este nivel de complejidad que integran (lo que desde la propia disciplina se considera) distintos niveles de análisis interrelacionados entre ellos.
La Sociología del Poder en su momento ya surgió con la voluntad de ofrecer una propuesta teórica operativa que resolviera las lagunas y respondiera las cuestiones que desde otras perspectivas teóricas no tenían respuesta. Esta tesis, siguiendo los debates abiertos en Relaciones Internacionales y en el ámbito más amplio de las Ciencias Sociales, ofrece una base teórica ontológica a esta propuesta teórica. Esto nos ha permitido aclarar y definir major conceptos como actor, agente, recursos de poder y estructura, y explicar como interaccionan entre ellos. Asimismo consideramos que ello nos ha permitido superar críticas que se podrían haber formulado desde las Ciencias Sociales, mostrando que los agentes de esta propuesta no son "ahistóricos " y proponiendo una solución al debate sobre la cuestión de su "rational choice". Igualmente, el hecho de acercarnos al cuerpo teórico de la Sociología nos ha permitido incorporar conceptos de esta disciplina, notablemente provenientes de Bourdieu, como los recursos de poder simbólicos o el campo del poder, adaptándolos a nuestra propuesta.
Igualmente se desarrolla una propuesta específica para el análisis de conflictos internacionales. Manteniendo un diálogo con autores principalmente del ámbito de la Resolución de Conflictos, se propone una nueva metodología y nuevos conceptos teóricos basados en la Sociología del Poder para el análisis de conflictos internacionales. Esta elaboración teórica incluye una propuesta propia del concepto de conflicto, y desarrolla varios conceptos nuevos, como complejo conflictual, conflicto dominante, o recursos de poder disputados, que ayudan a desvelar dinámicas de los conflictos internacionales que hasta el momento pasaban fácilmente desapercibidas.
La aplicación de esta propuesta teórica a la Guerra del Líbano de 2006 permite desvelar las causas de este conflicto armado y establecer que, a diferencia de lo que indicaban los análisis precedentes, las dinámicas de competición para la acumulación diferencial de poder entre las élites dentro de cada uno de los Estados son la causa del estallido de la Guerra del Líbano del 2006. Dicho de otro modo, lo que lleva a los principales actores hacia la Guerra no es la confrontación con el que será su adversario durante el conflicto armado, sino las dinámicas de conflicto internas en cada uno de estos Estados.
Asimismo, el estudio nos desvela, tanto a nivel teórico como en el estudio de caso, dinámicas que dificultan la resolución de los complejos conflictuales, explicando su perduración en el tiempo. A modo de ejemplo vemos la convergencia de intereses y las sinergias entre actores de distintos países que supuestamente están enfrentados, pero que salen beneficiados de la conflictividad entre ellos: no sólo justifican sus discursos mutuamente, como se había podido señalar hasta ahora, sino que incluso comparten los mismos objetivos e intereses en el campo del poder, defendiendo con sus acciones el valor de los recursos de poder que ambos disponen. Es decir, los distintos actores (supuestamente enfrentados) producen sinergias para defender la importancia que tienen, en el sistema estudiado, recursos de poder como el prestigio ganado a través de acciones bélicas, la ideología militarista, o la propia capacidad militar como recurso material. Sin las acciones del adversario, estos recursos de poder se irían devaluando progresivamente con el tiempo.
ENGLISH
If we look at the literature on the 2006 Lebanon War, the absence of a clear theoretical framework in most analyses is noteworthy. In addition, there are notable disagreements on the causes of the war and outstanding differences in the explanation of the behaviour of the main actors involved in the conflict. One of the causes of the absence of methodology or theoretical framework for the analysis of the war probably lies in the difficulty of finding suitable theoretical models to this purpose. The weight of different sub-state entities (such as Hezbollah itself) and the complexity of the Lebanese and Israeli sociopolitical systems, as well as the strong impact of the dynamics produced by this complexity on the decisions of the political elites, go beyond any theoretical proposal of International Relations. We are facing a remarkable problem at the theoretical level. Indeed, it seems clear that the subject of study (a war that concerns at least two States) belongs to the discipline of International Relations. However, this discipline lacks operational tools to perform an in-depth analysis of systems with such level of complexity, systems that integrate (what from the International relations discipline itself are considered) different levels of analysis interrelated among themselves.
The Sociology of Power emerged from the desire to offer an operational theoretical proposal that would bridge these analysis gaps. Following open debates in International Relations and more broadly in Social Sciences, this thesis offers an ontological theoretical basis to this theoretical proposal. Based upon this work, we were able to clarify and better define concepts such as actor, agent, resources of power and structure, and to explain how they interact with each other. We also consider that this enabled us to overcome criticisms that could have come from the Social Science disciplines, by showing that according to this proposal, the agents are not "ahistorical", and by suggesting a solution to the debate on the question of their "rational choice". Likewise, approaching the theoretical body of Sociology has enabled us to incorporate concepts originating from this discipline, notably from Bourdieu's work, such as symbolic power resources or the field of power, adapting them to our proposal.
In addition, a specific proposal for the analysis of international conflicts is developed. Through a dialogue with authors belonging mainly to the field of Conflict Resolution, we propose a new methodology and new theoretical concepts for the analysis of international conflicts based on the Sociology of Power. This theoretical work includes a proposal of definition of conflict, and the development of several new concepts, such as conflictual complex, dominant conflict, or disputed power resources, which help reveal certain dynamics of international conflicts that until now were easily overlooked.
The application of this theoretical proposal to the 2006 Lebanon War sheds a new light on the causes of this armed conflict. This work establishes that, unlike what had been found in previous analyses, the dynamics of the competition for differential accumulation of power between the elites within each State are the cause of the outbreak of the war. In other words, what leads the main actors to go to war is not the confrontation with who will be their adversary during the armed conflict, but the internal dynamics of conflict in each State.
The study identifies, both in the theoretical part and in the case study, dynamics that hinder the resolution of conflictual complexes, explaining their durability over time. As an example, we observe convergence of interests and synergies between actors from different countries that are supposedly at odds, but who benefit from the conflict: they not only mutually justify their discourse, as it had been pointed out so far, but they even share the same objectives and interests in the field of power, defending through their actions the value of the resources of power that they possess over the other resources. That is, the different actors (supposedly confronted) produce synergies to defend the importance that, in the given system, some resources of power have, such as prestige gained through military actions, militarist ideology, or military capacity as a material resource. Without the actions of the adversary, these resources of power would be progressively devalued over time.
Citation
Análisis de conflictos y Relaciones Internacionales, una elaboración teórica de Sociología del Poder. Causas de la Guerra del Líbano de 2006
Farrés Fernández, Guillem. (2018). Unpublished PhD Dissertation. Ciencias Humanas: Geografía, Antropología y Estudios de África y Asia Asia. Facultad de Filosofía y Letras. Universidad Autónoma de Madrid.